2005 Scholarship Workshop "Network:Creating a Pipeline"
Headlines
1/27/06 - 2006 LULAC 4606 College Scholarship Application is available
3/11/06 - Annual Scholarship Fundraising Gala - Key Bridge Marriott @7PM
Click to Download Gala Invitation
Since 1985, LULAC Council #4606 has been committed to helping the Hispanic community in Northern Virginia via sponsored programs and partnerships with other organizations.
The major endeavor of LULAC 4606 is the educational advancement of our youth starting at the early age with "Proyecto Familia." Our Literacy Project encourages the literacy of adults that did not have the best educational opportunities. We encourage reading by sponsoring the annual "Spanish Language Book Fair" together with our partner school Key Elementary. LULAC 4606 will continue to cooperate in all the efforts aimed to close the achievement gap of Hispanic youth and furthermore, through our collective actions have the ability to help our families, our community and county become stronger and better.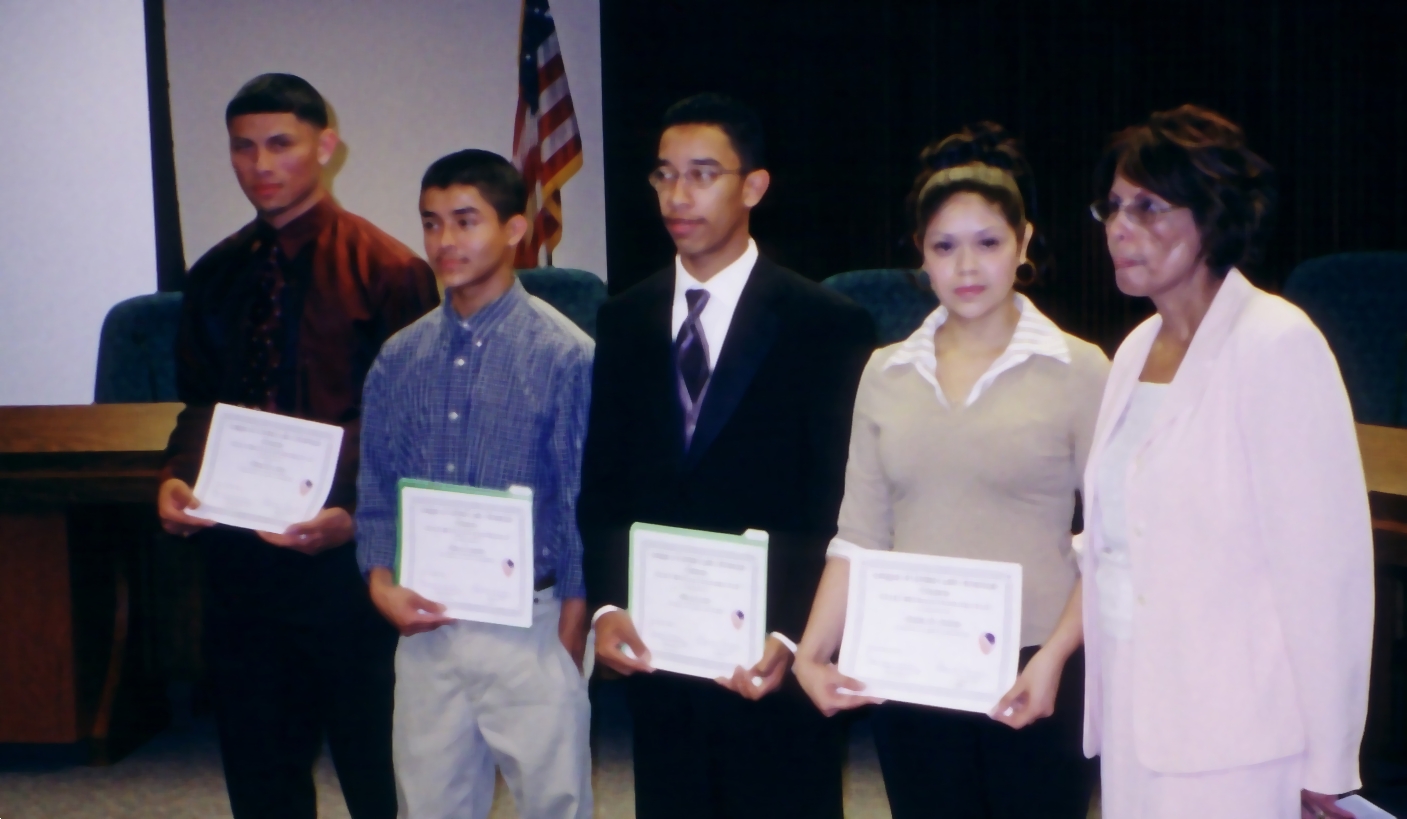 2003 Scholarship Award Ceremony
The
League of United Latin American Citizens ( LULAC )
is the largest, oldest, and one of the most influential organizations representing the Hispanic community. LULAC was formed in 1929 in Corpus Christi, Texas when the Corpus Christi chapter of the Order Sons of America, the Order Knights of America of San Antonio, and the League of Latin American Citizens of South Texas merged. Throughout the decades, LULAC has worked to advocate equal opportunity for Hispanics in government, law, education, and business.